Cheetah Metallic Fil Coupé Sarong Skirt And Slit-Sleeve Shirtdr
Cheetah Metallic Fil Coupé Sarong Skirt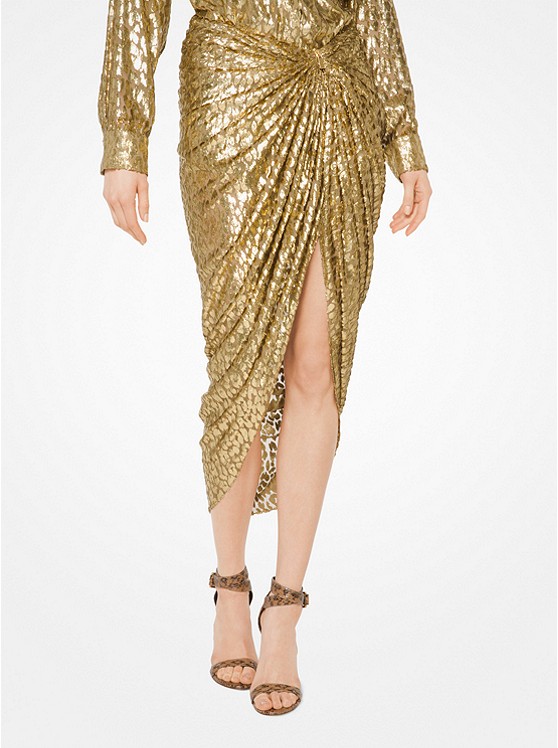 "It's all about giving the sarong a city attitude," says Michael. Cheetah metallic fil coupé puts a lavish spin on this languid silhouette. Pair it with the coordinating blouse for the best in evening glamour.
Silk-Georgette Slit-Sleeve Shirtdress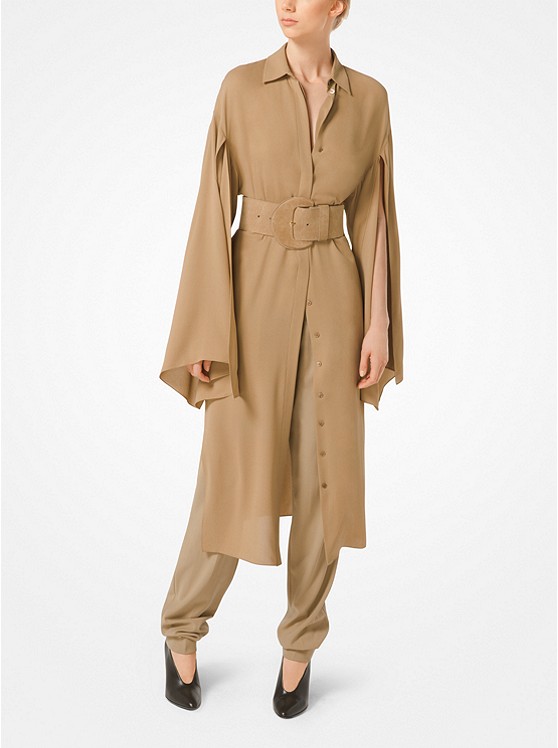 Crafted from silk-georgette, this shirtdress features a full button-front and slits at each sleeve that create a cape-like effect. Flattering enough to wear on its own, it looks especially chic layered over trousers with an oversized belt at the waist. Finish with slouchy suede boots for a nonchalant, urban look.
---